Body
MESSAGE FROM THE PRESIDENT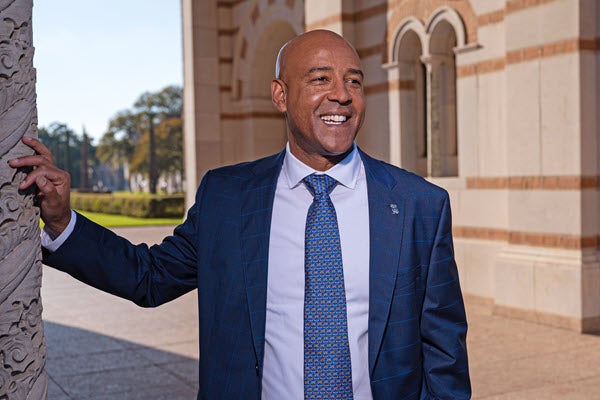 Planning for Rice University's future is an important endeavor that we officially launched in January and will undergo with intensity over the next 12 months. Once the process is complete, we will have a plan that will articulate Rice's vision for the next 10 years. The plan will define how the university will focus its resources to realize Rice's vision, outline metrics that will allow Rice to measure progress against our strategic goals, and propose strategies to achieve those goals. Implementation of the plan will follow. Members of the faculty, staff, student body and Board of Trustees will guide the planning process and the Houston-based consulting firm of Sterling will help facilitate it. Various stakeholders will have the opportunity to provide input. Rice is an exceptional institution with brilliant faculty, ambitious students, strong leaders and an unmatched staff support system. In addition to providing a top-notch education to our students, we contribute meaningful and impactful research and creative pursuits to the betterment of society. But I believe we can do even more, build on our strengths and, together, forge courageous new paths.
President Reginald DesRoches
A 15-member strategic planning committee was selected to provide insight and gather diverse perspectives from their areas of expertise. The committee — along with Rice's deans and vice presidents — is leading the planning process. The broader Rice community will have ample opportunity to lend their voices to the plan. Rice University Provost Amy Dittmar is chair of the committee.
Body
Between January and April, 32 focus groups were held with the groups listed here. Additional focus groups were convened around a specific topic, including research, infrastructure, DEI and the Rice experience.
Alumni
Architecture
Athletics
Deans
Development
Engineering
External Stakeholders
Finance and Administration
Glasscock School
Graduate Students
Humanities
Information Technology
Jones School
Music
Natural Science
Research
Staff
Students
Social Sciences
Strategic Planning Committee
Undergraduate Students
Vice Presidents
Rice President Reginald DesRoches stated in his inaugural address that his vision for the university is that Rice be a premier research university with much greater visibility and with graduate programs of the same distinction as the university's undergraduate program, all while maintaining Rice's commitment to excellence in undergraduate education and the values of diversity, equity and inclusion. DesRoches' vision has been deconstructed here and will be used as a guide for the university's strategic planning process. His vision is expected to evolve over the course of the planning process and land where it needs to be based on the feedback of key stakeholders.